Attorney Jack B. Carroll is ready to help you if you've been arrested and charged with a 3rd DWI offense in Houston. Prosecution on 3rd DWI offenses are serious, as these cases are felonies.
Due to the habitual criminal fashion in which your character will be portrayed by Harris County prosecutors, you'll need an attorney who knows how to review the evidence, has a strategy for winning, that has experience defending people who have been accused of such crimes; you'll need Jack B. Carroll.
During the 24 year+ span of his career, Jack B. Carroll has stood firm for his clients time & time again, and has won most of his criminal trials in Houston.
Reducing 3rd DWIs To Misdemeanors
Although 3rd DWIs are felony cases in Texas, if the defendant has had major gaps in the frequency of DWI arrests, the charge could possibly be reduced from a 2nd Degree Felony to a Class A Misdemeanor, like 2nd DWIs. However, a number of other details can contribute to the ultimate ruling of the court.
To learn more about the possibility for a charge reduction in your case, contact Jack.
Consequences for 3rd DWI Convictions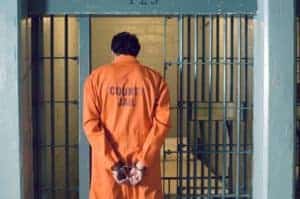 Defendants are punished as 2nd Degree Felons in Texas if convicted of "Driving While Intoxicated" a third time.
Fine: up to 10,000.
County Jail Time: 2 to 10 Years
Texas Drivers License Suspension: 180 days to 2 years
Attorney Jack B. Carroll Can Help
Houston DWI & criminal law attorney Jack B. Carroll may be able to offer positive results you and your family if you've stumbled upon a 3rd DWI charge. As previously mentioned, although serious 2nd Degree felony charges, there is a strong possibility that your case could be reduced to a misdemeanor, meaning you may be able to avoid jail.
To Schedule your FREE CASE REVIEW, call Jack B. Carroll.
Houston 3rd Offense DWI Lawyer