Houston Sex Crimes Lawyer
Accused of a Sex Crime in Houston?
Your Best Option Is To Immediately Seek Legal Representation.
Sex crimes are serious criminal offenses which are prosecuted to the highest extent of the law in Houston, Harris County, TX. Whether you're guilty of the charge or are yourself a victim of slander, Jack B. Carroll & Associates, Criminal Defense Lawyers is prepared to provide a strong legal defense and numerous options for your case.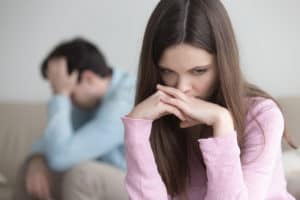 Whether you're intending to plead guilty because you've decided to admit wrongdoing, or if you're innocent, we'll handle your case appropriately. Even if you're guilty of the offense, representation by experienced legal counsel could mean the difference between being sentenced to 20 years or 2 years for the same charge.
If you're innocent of the charge against you, we'll treat your case as such by conducting investigations as needed and analyzing any evidence against you or by pointing out the lack thereof. To contact Attorney Jack B. Carroll don't hesitate to call us at any time of the day or night.
Our phone number is 713-228-4607 or you can reach us by confidential message via our secure contact form.
Houston criminal defense lawyer Jack B. Carroll represents defendants charged with all forms of online sex crimes, sexual assaults, and sexual offenses involving children. Even if you're the victim of a false allegation, we should have no problem getting to the bottom of the matter by initiating our own investigation with the purpose of proving your position to the court. Our legal team will conduct the needed witness interviews, investigations, and evidence analysis to ensure you get a "fair" day in court.
If you have any questions about how Jack B. Carroll & Associates can be effective on your behalf, reach out to us by phone at 713-228-4607.
Sex Crime Offenses
Listed below are some of the most common forms of sex crimes that our office has had success fighting in court.
If you have questions for Attorney Jack B. Carroll regarding his ability to effective with your case, contact Jack B. Carroll & Associates by calling 713-228-4607.
Criminal Case Results
We've successfully defended thousands of Houstonians accused of various criminal offenses. Below is a video we put on YouTube a few years ago which lists numerous criminal charges that we successfully beat in the court of law.