Facing Prostitution Related Criminal Charges in Houston?
Put Jack B. Carroll & Associates' Experience on Your Side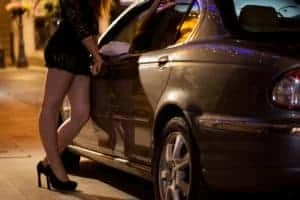 In Houston, it's not uncommon for the Houston Police Department or the Harris County Sheriff's Office to conduct sting operations to enforce prostitution laws or to heavily police an area that's prone to prostitution. This practice leads to many wrongful arrests, leaving many innocent people in a nasty predicament with the Texas criminal justice system.
If you're facing criminal charges for prostitution, solicitation of prostitution, promotion of prostitution or compelling prostitution, don't enter a guilty plea as you'll have a sex crime on your record. Don't let the Harris County DA's office assist you in making a bad situation even worse for your future by talking you into accepting a small fine, time served, or in other words, "a deal."
Instead, call Jack B. Carroll & Associates to learn the truth about your legal options.
To contact our office click here to send us a message or call our office directly at 713-228-4607. We offer free case evaluations and reasonable legal fees. Our office is just steps away from the Harris County courthouse in downtown Houston.
Prostitution Offenses & Texas Law
In Texas, numerous offenses can lead to criminal charges relating to prostitution. Below we've added an overview of the various prostitution-related criminal offenses that can result in an arrest in Houston.
Prostitution
In the state of Texas, a person can be arrested for offering to hire a person to perform sexual duties, or offering to engage in or agreeing to take part in sexual activities in exchange for payment.
If convicted of prostitution, the first offense is classified as a Class B Misdemeanor which can result in fine of up $2,000.00 and/or a Harris County jail sentence of up to 180 days. Habitual offenders will face case enhancements which can escalate to State Jail Felony charges which can result in a 2-year prison sentence, a $10,000 fine, or both.
Compelling Prostitution
If an individual forces or coerces someone into prostitution or solicits a child for sex, the offense is classified as a 2nd Degree Felony which carries the potential for a prison sentence of up to 20 years with a fine of up to $10,000.00.
If a person who isn't of legal age is compelled into prostitution, the case could be enhanced to a 1st Degree Felony which can result in an effective life sentence.
Promotion of Prostitution
Promotion of prostitution is generally charged as a 3rd Degree Felony which carries a 2-to-10, a fine of up to $10,000.00, or both.
Aggravated Promotion of Prostitution
If an individual uses violence to compel a person into prostitution or solicits a person between the ages of 14 and 17, the offense will be classified as a 3rd Degree Felony.
As you might gather, Texas laws related to prostitution are all over the place meaning many of these cases are highly subjective to interpretation making it more important than ever to have competent legal representation in your corner. If you're facing criminal charges of this nature, don't hesitate to reach out to Jack B. Carroll & Associates as soon as possible.
Facing criminal charges for prostitution or promotion of prostitution in Houston? Don't enter a guilty plea or talk with Harris County prosecutors without first consulting with Jack B. Carroll & Associates.
Fighting Back Against The State Since 1990
Houston Defense Lawyer Jack B. Carroll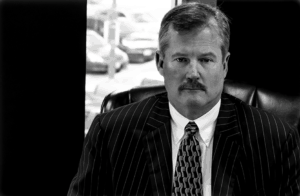 Prostitution charges and/or criminal charges related to pimping can lead to serious consequences for persons convicted of such offenses. If you're looking for a lawyer in Houston to help you fight back against the state's claims, call Attorney Jack B. Carroll immediately.
Since 1990 Jack B. Carroll has defended people accused of criminal offenses in the state of Texas with no faltering. As a Board Certified® criminal-law attorney, Jack B. Carroll is one of the best qualified lawyers in Houston for the more serious criminal cases. Although Jack has handled some high-profile cases in the past, he's always willing to help people charged with misdemeanor and State Jail Felony offenses.
To contact Jack B. Carroll & Associates call our office by phone at 713-228-4607 or send us message using the form on our contact page.
Houston Lawyer for Prostitution Related Cases
Jack B. Carroll & Associates