Criminal Law Practice Areas
We're A Full Service Criminal Law Firm
Misdemeanor, Felony, and Federal Criminal Defense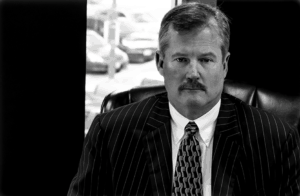 Attorney Jack B. Carroll is a Board Certified® criminal law attorney per the Texas Board of Legal Specialization. Our law firm tries and accepts criminal cases from nearly all areas of the criminal law spectrum, including federal cases.
Although our law firm accepts federal cases nationally, we're based in Houston, TX. In general, our criminal defense practice is tended mainly in the geographical southeast Texas region, centered in Greater Houston. If you need to reach out to our legal team for any reason, call us at 713-228-4607.
Just because you've been accused of a crime doesn't mean you're guilty.
Drug Cases & Drug Offenses
If you or someone you love were charged with possession, delivery, or the manufacture of cocaine, marijuana, heroin, meth, or any other controlled substance, click here to contact Houston criminal defense attorney Jack B. Carroll.
If you're interested in learning more about the specifics of our criminal-law practice as it relates to a particular drug crime, click one of the links below.
Our Law Office Location
Sexual Assault & Sex Crimes
Being accused of sexual assault, possession of child pornography, or even being falsely accused of a sexual offense can change your life forever. If you're seeking highly qualified legal representation we're ready to help. Call Jack B. Carroll at 713-228-4607 to discuss your situation as soon as possible.

Evasion (Evading Arrest)
Houston Criminal Defense Attorney Jack B. Carroll will represent you if you've been charged with evading arrest or evading detainment. Call Jack at 713-228-4607 to schedule time when we can review your case. To learn more about evasion cases, click here.
Domestic Assault, Family Violence, and Murder Cases
When tensions are high regrettable actions are the result. When emotions are involved, false accusations are made which lead to an arrest and an unwelcome entanglement with the Texas criminal justice system. If you're dealing with criminal charges in Houston related to Assault, family assault, Domestic Violence, Murder, or Negligent homicide, contact us to schedule a consultation so we can discuss the matter.
Jack B. Carroll & Associates offers free case reviews to anyone charged with a crime in the Houston area.
Family Violence, Domestic Assault, Child Endangerment
For Houston criminal defense lawyers, this area of the law is rife with problems. In the dozens of Houston family-domestic violence cases that I have handled over the years, I've found that sometimes personal non-violent issues are brought to the attention of the authorities via an exaggerated, false, and malicious allegation. If you were victimized in this fashion, and criminally charged, I can help.
Call my office at 713-228-4607 and ask to speak with me directly.
Felony DWI, DWI, and Public Intoxication
Regardless of whether you're innocent, guilty, or have even made it to court yet, if you're arrested, suspected, and/or accused of drunk driving by law enforcement your Texas Driver License will be suspended. In Houston, being without a driver license and a car is akin to being stranded. Matters only get worse if you're charged with a felony DWI.
We understand the complexities of DWI defense. If you need to speak with our legal team about a DWI charge, call us at 713-228-4607.
Theft Offenses: Shoplifting, Robbery, & Burglary
Theft related criminal offenses are crimes of moral turpitude. If convicted of a theft related offense, it will have more of a negative effect on you than any other criminal record, other than murder, child molestation, and other sex crimes. When decisions that consider your criminal background are made about you, the appearance of a theft related offense will cause alarm about the nature of your character, and work against you.
On the flip side, theft charges are some of the easiest cases for an experienced criminal-defense lawyer to beat. If you, your spouse, or teenager was arrested for theft, call me. I'm Jack B. Carroll. Our phone number is 713-228-4607.
Probation Violation, Bail Bonds, and Federal Cases
When your back is against the wall, "the chips being down" is an understatement. Whether you're fighting for to get a bail bond for a loved one, are being terrorized by the possibility of having your probation or parole revoked, or if you're being anchoring by a potential or active federal criminal charge, Jack B. Carroll & Associates is interested in hearing for you. We have a record of providing solutions for people in critical situations.
If you have an inquiry into how we'll be able to help, call us. We're at 713-228-4607.
Criminal Record Sealing, Expungement, Certificates of Non-Disclosure
Although we're a professional corporation focused on defending friends, neighbors, and strangers from the claws of the state, we're also people who understand that mistakes occur and people change. If you're interested in learning more about hiding your criminal records or seeing if you qualify to have them completely removed, contact us. The phone number to Jack B. Carroll & Associates is 713-228-4607. We look forward to meeting you.