Facing Criminal Charges for Statutory Rape in Houston?
Call Jack B. Carroll & Associates Immediately. 713-228-4607.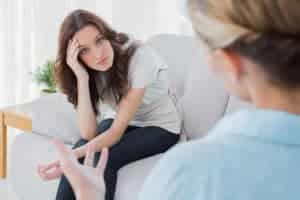 Oftentimes, consensual sex between teenagers is no big deal; that is until the law gets involved in cases where one teenager is too old or if there's an adult involved.
As a criminal defense lawyer who has accepted sex crime defendants in Houston since the 1990s, I've been around the block a time or two with cases like this, and I know how to handle these cases.
Statutory rape claims are often erroneous charges related to a parent contesting the chosen date of a daughter, but can also be valid in cases where an actual crime occurred. Regardless of the preceding set of circumstances, you'll need experienced criminal counsel if there's even a hint that you'll be accused or charged with such an offense.
If you or a loved one are facing criminal charges in connection with statutory rape, don't hesitate to call our law office at 713-228-4607. Jack B. Carroll & Associates has been a mainstay of the Houston criminal-defense bar since the 1990s, is led by Board Certified® Criminal Law Attorney Jack B. Carroll, and has a long & strong history of winning. Call us if you need help.
Statutory Rape & Texas Law
Young Adults & Teenagers
Statutory rape is a touchy subject as it pits concerned lawmakers & parents up against a force to be reckoned with; teenage love. There have been cases where teenagers of legal age and those who were not of legal age, but attending the same high school, have engaged in sexual affairs and there's nothing inherently criminal about that. Some high school seniors date freshmen and sophomores. Lots of high school seniors are 18 years of age or slightly older while almost all sophomores and freshmen are below the legal age of sexual consent, which is 17 years of age in Texas.
Therein lies the problem. However, Texas law does account for these technical aspects of the legal code which challenge societal norms in the form of Romeo & Juliet provisions within the law. Under these provisions, the law doesn't require a teen of legal age who was convicted of indecency with a child to register as a sex offender so long as they were within 3 years of age of the other party.
Romeo & Juliet provisions aside, 17 years of age remains the legal age of consent in the state of Texas, so an 18-year-old can still face criminal charges for having sex with a 16-year-old, but won't be required to register as a sex offender if they're convicted. The Romeo & Juliet provision does not provide immunity from prosecution to the older partner. Yes, it's appalling, but that's why it's important to have experienced criminal counsel on your side when faced with case like this.
Adults & Children
There's no valid defense outlined in Texas law for an adult having sex with a minor, unless they're married. There is no statutory rape charge in Texas law. Defendants will be charged with either sexual assault, aggravated sexual assault, or indecency with a child.
With that said, if a case goes to trial, we'll have some space to argue your perspective to the jury in the form of questioning you and allowing you to respond. If the jury can see that it would have been easy to mistake an maturely developed minor for an adult of legal age, it could pay dividends. If a jury can see that the defendant was lied to or misled about the age of the minor, and that can be proven beyond a reasonable doubt, again, a jury has the power to set the defendant free.
Penalties for Statutory Rape
For more information related to the penalties that may be applied to defendants found guilty of statutory rape in Texas, review the pages linked below.
Accused of Statutory Rape in Houston, TX?
Call Jack B. Carroll, The Experienced Lawyer You'll Need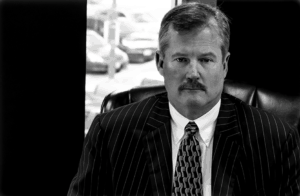 If you're convicted of a statutory rape related sex crime in Texas, you can face penalties up to and including life in prison. There are defenses for most cases that we would implement if the situation calls for it. However, it's important to note that every case is different and the only guarantee is that without legal representation the defendant will pay a heavy cost.
Jack B. Carroll is an accomplished criminal defense lawyer who is distinguished from others by his experience, successes (see criminal case results), and by holding a Board Certification® in criminal-law as awarded by the Texas Board of Legal Specialization. If you're serious about defending yourself and fighting for your rights, schedule a meeting with Jack B. Carroll & Associates immediately.
To contact Attorney Jack B. Carroll or to schedule your meeting with our legal team, please call 713-228-4607 or send us a message using the contact form. Our law firm offers affordable legal fees, excellent legal representation, and top notch care for our clients. We're waiting to hear from you.
Houston Attorney for Statutory Rape Cases
Jack B. Carroll & Associates