Accused of Possession of Child Pornography in Houston?
Contact Jack B. Carroll & Associates Today!
If you were accused of being in possession of child pornography, you're facing a serious felony case. Jack B. Carroll, an experienced sex crimes lawyer, has the experience you'll need on your side to guarantee a competent defense backed by a solid strategy.
Harris County judges, prosecutors, and jurors take a harsh stance against sex crimes especially when they involve a child. You'll need a charismatic lawyer in your corner who can demonstrate a reasonable defense for you in order to help you avoid conviction for the offense.
Not every person accused of possessing child pornography is guilty, but they all need reliable legal representation. Jack B. Carroll & Associates offers reasonable legal fees, affordable payment plans, and free criminal case evaluations to everyone. If you need to consult with Jack B. Carroll so you can take advantage of his legal expertise, don't hesitate to call 713-228-4607 immediately.
Texas Law & Child Porn Cases
Child pornography is defined as any media content depicting a minor in any way that might be considered sexually compromising or as being engaged in sexual conduct. The media can be any videotape, image, photo, digital picture, video, digital video, cell phone recording, image on a computer, hard drive, or online.
To be convicted of the offense Harris County prosecutors must prove that the defendant knowingly and intentionally possessed the visual material and knew that a minor was being depicted.
Criminal Penalties if Convicted
Possession of child pornography is a 3rd Degree Felony offense in the state of Texas. Persons convicted of the crime will face a prison sentence of 2-to-10 years with a fine of up to $10,000.00 and that dreaded sex offender registration requirement.
It's also important to note that person charged and convicted of multiple counts of possession or distribution of child pornography will have to serve any prison sentence consecutively as opposed to concurrently. Consecutive sentencing can mean a prison sentence reaching into the hundreds of years for some defendants.
Fighting Back Against Child Pornography Charges
In order for prosecutors to gain a guilty conviction in the court of law them must prove two things beyond a reasonable doubt;
That the defendant was in constructive control of the pornography material depicting the child,
And that the defendant knew that the child was not of legal age.
As you can see, when a defendant is charged with possession of child pornography, and when that defendant has a qualified lawyer, the prosecutors have any but a slam-dunk case. Sometimes, simply fighting back and forcing prosecutors to prove their case can result in a charge reduction and even a case dismissal. If you're facing criminal charges for being in possession of child pornography or distributing it, you'll need legal representation.
Accused of Possession of Child Pornography in Houston?
Call Houston Sex Crimes Lawyer Jack B. Carroll Today!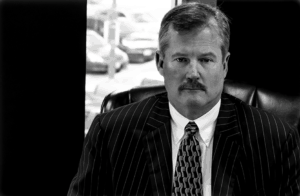 Jack B. Carroll is one of the best-qualified lawyers for cases involving individuals facing criminal charges of possession of child pornography in Houston. Jack is a Board Certified® criminal law attorney which means that he passed numerous test and received innumerable recommendations from judges and other lawyers prior to being certified. If you're facing a criminal charge like this, you need lawyer that knows what he's doing.
Jack B. Carroll & Associates offers free case evaluations, affordable legal fees, and flexible payment options. There's no need to go to court without a defense.
To schedule a time to meet with Attorney Jack B. Carroll, please call 713-228-4607 or send us a message using our contact form.
Houston Child Pornography Possession Lawyer
Jack B. Carroll & Associates