Facing Criminal Charges over Allegations of Date Rape?
Don't panic or lose hope. Call Attorney Jack B. Carroll today!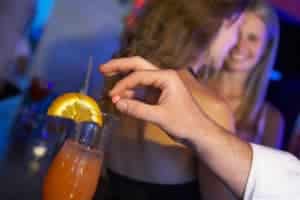 Date rape is the phrase that's usually associated with an incident in which a person had non-consensual sex with a romantic interest while they were incapacitated or "knocked out."
The scenario that usually comes to mind when thinking of date rape is when a man takes a woman out on a date only to put something in her drink that renders her unconscious for the purpose of having sex with her. Other cases don't involve romantic interest at all, but occurs among friends, acquaintances, and even occurs from time to time in doctor-patient relationships.
In my experience as a criminal defense lawyer who handles sex crimes in Houston, I can tell you that a number of these cases are nothing more than instances of regret or even worse, ill will. If you, a friend, or other loved one are facing criminal charges on the basis of allegations of date rape, your best option is to secure legal counsel quickly. Even if you're innocent of the charge, it can cost you your job, your marriage, and can ruin your reputation. After all, that's usually the main purpose of false allegations of rape.
Jack B. Carroll is a Board Certified® criminal-law attorney who is serious about defending his clients, that conducts intense investigations for the benefit of the case. If you're in trouble with the law and you would like to stage a defense, call 713-228-4607 today.
Date Rape & the Legal System in Texas
In Texas, there's no specific subsection of the law dealing with or defining "date rape." However, the actionable elements of the offense are covered under other definitions within the sexual assault statute.
Sexual assault is defined by Texas law as non-consensual sex, of which, sex is defined as the penetration of the anus, vagina, mouth of the victim, or genital contact.
Aggravated sexual assault charges apply when a sexual assault occurs as a result of the threat of violence or the exhibition of a deadly weapon. Another aggravating factor could also be the fact that the victim was incapacitated or "unable to defend themselves" at the time of the incident. Under one section of the Texas assault code it's clear that if a victim can't be reasonably expected to defend themselves or resist the assault the "aggravated" escalation or "enhancement' could apply.
Click here for more on Sexual Assault & Aggravated Sexual Assault cases.
"Accused" of Date Rape in Houston, TX?
Don't waste time! Tell Jack About Your Case.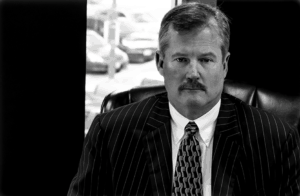 Whether you're guilty or innocent of the charges against you, you'll need legal representation. In our society, allegations of sexual assault have been weaponized to the point that not even people in high-ranking government offices are safe. If you're facing criminal charges for date rape, another sex crime, or the threat of such, you have legal options to strike back that you need to know about.
Since 1990 Houston criminal defense lawyer Jack B. Carroll has defended the reputation and freedom of people accused of sex crimes.
If you need professional legal help with regard to defending your future from the damages a criminal conviction can cause, call us at 713-228-4607.
Houston Lawyer for Date Rape Cases
Jack B. Carroll & Associates