Facing Child Molestation Charges in Houston?
Call Jack B. Carroll, The Experienced Sex Crimes Lawyer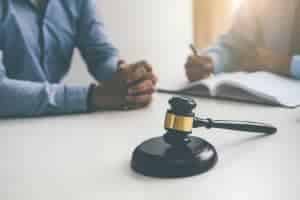 When a person is accused of sexual misconduct with a child, it can be a life-changing experience, regardless of the veracity of the allegations. As a criminal defense lawyer in Houston since 1990, Attorney Jack B. Carroll has defended hundreds of Houstonians that were accused of sexual offenses involving children and has experience defending people accused of child molestation.
Serious felony allegations of this nature require the experienced counsel provided by Jack B. Carroll & Associates. It's important for you to know that we're interested in hearing from you if you're facing such allegations.
If you need to discuss your case with a seasoned Houston sex crimes lawyer, call 713-228-4607 today to schedule a time to review your case. We offer free initial case reviews and affordable payment plans.
Child Molestation & The Texas Legal System
The law as it relates to what's required for a person to be charged with child molestation is broad and doesn't require the penetration of any of the child's genital areas for a charge to stick. If you showed a child pornographic material or even touched them through the clothes, it could be enough to warrant a criminal charge related to child molestation.
In general, a large number of child molestation claims have nothing to do with the child, but everything to do with one person's spite for another. We've seen cases where allegations of child molestation were made to help one parent get child custody while tarnishing the reputation of the other. Several people have been accused as a result of false interpretations by child care professionals, educations, parents, and even neighbors who find it hard to mind their own business. Regardless of why you were accused of child molestation, Jack B. Carroll & Associates will investigate the matter and bring the facts to the court.
If you're facing criminal charges for child molestation, were accused of such, or if you're the target of an investigation related to child molestation, call Jack B. Carroll & Associates immediately at 713-228-4607.
Penalties If Convicted of Child Molestation
Individuals who are convicted in connection with child molestation will face a broad array of criminal penalties which makes it critical to seek competent legal representation soon rather than later.
Criminal offenses involving child molestation are classified as 2nd Degree Felony offense in the state of Texas. If convicted, criminal penalties include the following;
A prison sentence of 2-to-20 years in a penitentiary operated by the Texas Department of Criminal Justice,
A fine of up $10,000.00,
Moreover, a lifetime sex-offender registration requirement.
All too many times when a person is accused of such an offense they don't know what to do or in which direction to turn for help. They can turn to Jack B. Carroll & Associates.
Accused of Child Molestation in Houston?
Reach Out To Attorney Jack B. Carroll Today!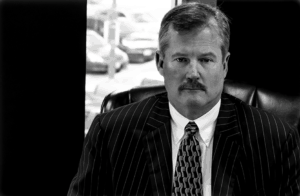 You best option the second you catch wind that you might be being investigated or accused of child molestation is to seek legal representation quickly. In Texas and nationally sex crimes involving children are on the rise and law enforcement wastes no time taking who they believe to be "predators" off the street. People accused of sex crimes are at the greatest risk of having their Constitutional Rights violated and need top-shelf legal counsel just to ensure fair treatment and a strong defense.
Attorney Jack B. Carroll has practiced criminal law in Texas and federal courts since 1990, holds the coveted Board Certified® recognition in Criminal-Law, and has a record of winning in sex crime cases that speaks for itself.
If you or a loved one are facing criminal charges in connection with allegations of child molestation or any other sex crime in Houston, call Jack B. Carroll & Associates at 713-228-4607.
Houston Lawyer for Child Molestation Cases
Jack B. Carroll & Associates