If you are facing a criminal offense in the Houston area related to accusations of a sex crime such as Aggravated Sexual Assault, Rape, or accused of the Possession of Child Pornography, you'll want to get in touch with Jack B. Carroll or another qualified attorney as soon as possible. Being charged with a sex crime will always require a criminal defense attorney with experience handling those types of cases.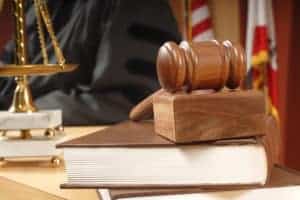 Even in cases of statutory rape and prostitution, defendants often have the feeling of being judged, regardless of the presumption of innocence, long before they see their date in court. Being found guilty of a case the magnitude of a sex crime, which often happens to poorly represented innocent people, can have a nasty connotation as to the quality of your character and cloud your future like a storm cloud.
Houston based criminal law attorney Jack B. Carroll has a wealth of experience fighting sex crimes, and charges of sexual assault. Even if you know you are guilty and intend to plead guilty, you need to talk a good lawyer about your case because it can lead to a limited sentence.
On the other hand, if you say you are innocent, you will be treated as innocent by Jack.
If you've been charged with a sex crime in Houston, or accused of committing one or more of the following sex crimes, get in touch with Houston criminal defense lawyer Jack B. Carroll as soon as possible by calling 713-228-4607.
Aggravated Sexual Assault
Online Solicitation of a Minor
Child Molestation
Sexual Assault
Prostitution or solicitation
Sexual Assault of a Child
Sexual Assault of a Handicapped Person
Stalking
Indecency With a Child
Prostitution
Prohibited Sexual Conduct
Indecent Exposure
Public Indecency
Lewdness
---
If you've been Arrested For Sexual Assault, Charged with Aggravated Sexual Assault or accused of a Sex Crime Call Me, Houston Criminal Lawyer Jack B. Carroll.
Brazoria · Chambers · Fort Bend · Galveston
Harris · Liberty · Montgomery · San Jacinto · Waller
Board Certified By The Texas Board of Legal Specialization
---
Potential Penalties For Sex Crimes in Houston (State of Texas)
The potential punishment for sex crimes, in The State of Texas, are designed to be excessive. In the section below are a few examples of the range of punishment a defendant can expect in the event they are found guilty of any of the aforementioned sex crimes, in the court of law.
Child Molestation, Sexual Assault of a Child (Indecency with a Child)
Believe it or not, there are a whole host of activities that could fall under these definitions of sex crimes.
There are more sexual assault criminal charges alleged for accidentally brushing up against a young girls breasts than we care to write about, but let me tell you, those cases (and cases like them) are for the norm for the most part when it comes to sex crimes, and criminal charges in Harris County, TX.
Depending on the details and evidence in the case, a person found guilty of a sex crime involving a minor, in the State of Texas, is looking at up to 20 years in the penitentiary.
Sexual Assault (Rape)
Sexual Assault is terminology which is normally used to describe the crime of rape. Being accused of rape doesn't necessarily imply sexual intercourse and can be prosecuted in the criminal courts on the basis of simple sexual contact. Sexual Assault, or "Rape", can occur in an existing relationship, or between complete strangers. The charge will be prosecuted in the same manner in the The State of Texas and it also encompasses some sexual crimes involving children.
Punishment Range: 2nd Degree Felony with 2 to 20 years in a Texas Department of Corrections facility.
Aggravated Sexual Assault
Think of an Aggravated Sexual Assault, as opposed to Sexual Assault, as a rape with violent implications;
a rape based on the threat of death or bodily harm,
or the rape of an otherwise defenseless victim (senior citizens, disabled citizens, and children),
or a case of sexual assault involving a weapon,
may be classified as Aggravated Sexual Assault.Punishment Range: 1st Degree Felony – 5 to 99 years in a Texas Department of Corrections facility.
Possession of Child Pornography
If you are found guilty of Possession of Child Pornography the punishment is a 2nd Degree Felony with a minimum of 2 years, and a maximum of 20 years prison time.
Prostitution
The crime of Prostitution, or the Promotion of Prostitution, carries with it a potential prison sentence of up to 1 year, and in extreme cases, 2 years.
 Class A misdemeanor if the actor has previously been convicted one or two times of an offense under this section;

a state jail felony if the actor has previously been convicted three or more times of an offense under this section;

(3)  a felony of the third degree if the person solicited is 14 years of age or older and younger than 18 years of age; or

(4)  a felony of the second degree if the person solicited is younger than 14 years of age.
"Sexting"  Sexual Picture Texts and Nude Images
Engaging in the act of sending and receiving sexually oriented text messages with picture attachments, of simply sending a picture, can be a sex crime. If the images are of a child, or a minor, this escalates the matter to that of a Child Pornography, or a Possession of Child Pornography criminal case.
A great example of what can be considered criminal child porn is if a 16 year boys' 15 year old girlfriend sent him a sexually explicit image, he could in theory be found guilty of the following crimes;
Possession of Child Pornography,
Distribution of Child Pornography,
Trafficking in Child Pornography,
Solicitation of Child Pornography,
as well as being burdened with a lifetime of having to register as a sex offender, as well as multi-year sentencing in a correctional facility. It has been said that these laws need slight tweaking to account for the reality of teenage life, but nothing has happened in Austin.
Aside from prison sentencing, embarrassment, and being charged with a felony, comes the stigma of having to be publicly listed and registered as a sex offender in your community.
Houston Criminal Defense Attorney Jack B. Carroll has an extensive history of fighting allegations of criminally sexual behavior and for the most part, a good percentage of these cases are frivolous. In cases where our client admitted his/her guilt, we've had sentences drastically reduced in most cases.
If you or someone you care about has been charged with a sex crime in Houston, or the Greater Houston area, and need expert legal advice up to and including criminal defense in the court of law, call Jack B. Carroll at 713-228-4607 to discuss your case.
Sex Crimes & Related Criminal Offenses
Houston Criminal Lawyer Jack B. Carroll 713-228-4607