Violate the direct orders of a judge and you'll need to swiftly hire a Houston criminal defense lawyer as soon as you possibly can. One the first offense of a protective order violation you may not be looking at a felony initially, but you can expect criminal penalties not normally imposed on misdemeanor offenses.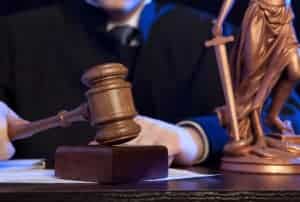 In theory, violation of a Protective Order can result in the alleged offender being incarcerated indefinitely with no bail. In short, you can be jailed at the pleasure and discretion of the order issuing judge for up to 2 years. Also worth mention, the protective order can last for up to two years and to 1 year after your release if you were imprisoned.
There need not be any evidence for an arrest warrant to be issued as hearsay of your alleged protective order violation is enough for an arrest warrant. For this very reason it's in your best interest to have a top Houston criminal defense attorney in your corner.
About Protective Orders
A protective/restraining order is usually the result of an incident of family violence, assault, stalking, or sexual assault cases in which the defendant makes bond. In which case, the judge may issue a protective order, or the offenders family member/alleged victim may request a restraining order from the court via petition, which would require a separate court hearing exclusive of criminal charges.
22.01 (a) A person commits an offense if the person:

(1) Intentionally, knowingly, or recklessly causes bodily injury to another, including the person's spouse;

(2) Intentionally or knowingly threatens another with imminent bodily injury, including the person's spouse; or

(3) Intentionally or knowingly causes physical contact with another when the person knows or should have reasonably known that the other will regard the contact as offensive or provocative.

DEFINITIONS:

(a) FAMILY VIOLENCE: an act by a member of a family or household against another member of the family or household that is intended to result in physical harm, bodily injury, assault, or sexual assault or is a threat that reasonably places the member in fear of imminent bodily injury, but doesn't include defensive measures to protect oneself.

(b) DATING VIOLENCE: (a) "Dating violence" means an act by an individual that is against another individual with whom the person has or has had a dating relationship and that is intended to result in physical harm, bodily injury, assault, or sexual assault, but does not include defensive measures to protect oneself

(c) Dating relationship means a relationship between individuals who have or have had a continuing relationship of a romantic or intimate nature. The existence of such a relationship shall be determined based on consideration of: (1) the length of the relationship (2) the nature of the relationship (3) the frequency and type of interactions of the persons involved in the relationship (4) a casual acquaintanceship or ordinary fraternization in a business or social context does not constitute a "dating relationship"
Protective Orders
I've had case after case where a person is arrested and then slapped with a protective order. Often times the accused cannot go to their home. This stays in effect even if the alleged victim wishes to drop charges. I once had a case where my client met a woman in a bar, took her to his home, discovered she was crazy, called the police and was the one arrested.
She remained in his home. After bonding out he went home only to discover she was still there and perhaps unbeknownst to him a protective order had been granted. He was arrested on his own doorstep and I had a heck of a time bonding him out.
Both charges were eventually dismissed. Often the alleged victim is the one to contact and hire me and sometimes will follow my advice and show up in court, separately from the accused/ defendant and have a talk with the prosecutor and possibly a question and answer session with the judge. Sometimes the protective order is lifted sometimes not, and only rarely are charges for the alleged assault/family violence dropped. In the application for a protective order, the court shall find
(a) At the close of a hearing on an application for a protective order, the court shall find whether:

(1) Family violence has occurred: and

(2) Family violence is likely to occur in the future.

(b) If the court finds that family violence has occurred and that the family violence is likely to occur in the future, the court:

(1) shall render a protective order as provided by 85.022 …… applying to a person who committed family violence; and may order the person to complete a battering intervention and prevention program and counsel with a social worker and may prohibit the person found to have committed family violence from committing family violence and communicating with the person in a threatening or harassing manner or a threat made through any person to a person protected by an order, or going near the residence or place of employment or business of a person protected by an order, except through the person's lawyer. And the order will specially delineate the minimum distance from the location. And a license to carry a firearm can be suspended.

(2) May render a protective order as provided 85.021…. applying to both parties that are in the best interest of the person protected by the order or member of the family or household of the person protected by the order. The court may prohibit any party from removing a child who is a member of the family or household from the possession of a person named in the order

(c) A protective order that requires the first applicant to do or refrain from doing an act shall include a finding that the first applicant has committed family violence and is likely to commit family violence in the future.
Penalties
Violating a protective order is very serious because it is disobeying a direct order from the judge, and it is a misdemeanor on the first offense and there are additional penalties and conditions not normally given in other misdemeanor cases.
The police can arrest you without a warrant, simply by a witness statement that you went near, or threatened a person protected and you can be held in jail without bail/bond. The orders can last from 90 days up to two years. If you are sent to prison or the county jail it can last up to one year after you get out.
A conviction for a violation of a protective order is a Class A misdemeanor punishable by up to one year in prison and a fine up to $4000. If you have 2 or more previous convictions for a violation, it is a 3rd degree felony punishable by up to 10 years TDC and a $10,000 fine, and you may not be able to own a gun for up to 5 years after your probation or sentence ends.
Criminal Defense Attorney Jack B. Carroll Can Help
Having criminal charges levied upon you for the violation of a judge's protective order is perilous, but Jack B. Carroll is more than equipped to provide a strong defense in these cases.
Unfortunately, its not difficult to violate a protective order. For example, you can, by shear coincidence, run into someone under the protection of a protective order from you in a public place and be in violation of that protective order and be jailed. Again, evidence isn't necessary. Even if you and your spouse, in situations involving married couples, are making up from a fall out, you can still be arrested for the violation of a protective order if you are found to be in violation.
If you find yourself in trouble with the law, and facing criminal charges related to court order violations, call Jack B. Carroll at 713-228-4607 or use the contact form on the contact page to take the first step in the development of a strategy to defend you in the court of law.
Houston Criminal Lawyer For "Protective Order Violation" Defense