I have represented heart surgeons, bike messengers, college students & friends for public intoxication charges in the Greater Houston Area.
The legal definition of public intoxication as defined by chapter 49 of the Texas Penal Code allows law enforcement to arrest a person if he or she is in a public place and intoxicated to the degree that you are a danger to yourself or others in a public place.
Not all encounters with the police are pleasant.
If your initial conversation with the police officer turns negative, and the officer detects an odor of an alcoholic beverage, the citizen has a good chance of being arrested for public intoxication in Houston, as well as any other community in Texas.
I have tried many public intoxication cases involving The Houston Police Department, and The Harris County Sheriff's Office and several in Fort Bend, Webster, Kemah and Galveston. I've received "not guilty" verdicts in all of them.
Ft Bend County, Texas is notorious for the frequency and aggressiveness of their public intoxication arrests. They are even known to strip prisoners nude & put them into a jail cell until their release.
I was featured in a Fox 26 News Houston segment (below) regarding a case in which the Fort Bend County Sheriff did just that very thing to one of my clients in Katy, TX.
---
---
HOW DO I GET OUT OF A PUBLIC INTOXICATION CHARGE?
Hire a criminal lawyer.
Other than going to trial, defendants are unlikely to get out of a public intoxication charge (at least in Houston), unless they are found not guilty at trial or talk the prosecutor into dismissing the case.
Houston (Harris County) prosecutors don't make their money by dismissing cases; which means the only way to a dismissal on a public intoxication charge is to set the case for trial, or plead guilty, and receive a deferred adjudication.
Anyone who is not represented by a Houston defense attorney, with expertise dealing with the Harris County Criminal Courts in fighting public intoxication charges, runs the risk that the prosecutor may continue to reset the trial date, causing numerous trips back to court.
I've known many Harris County prosecutors to "lick their chops" at the prospect of trying a case against a novice (a person with no legal expertise who opts to act as their own attorney). Prosecutors can use this type of trial to sharpen their skills.
DEFENSES TO A HOUSTON PUBLIC INTOXICATION ARREST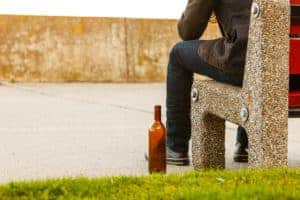 I've tried many DWI Cases in Houston and as a result have become familiar with Field Sobriety Testing. I've yet to have a case where the arresting officer conducted any sobriety tests before arresting a citizen for Public Intoxication.
I know the ins & outs of field sobriety testing better than even the Houston DWI task force officers. Any arresting officer is open to cross examination about their working knowledge of field sobriety testing & the reasons they didn't conduct any tests before arresting a person & charging them with Public Intoxication.
Most Houston Police Officers & Harris County Sheriff's Deputies usually don't have a plausible explanation for making a Public Intoxication arrest.  One example of what a police officer may say in court, if they were always honest about why they arrested a person, would be, "I didn't like his/her attitude."
I believe that some of the "not guilty" verdicts I've received in Houston, Kemah, Galveston, Fort Bend, Pasadena, and Montgomery County and elsewhere for Public Intoxication charges, are because most jurors believe it's a minor offense and the defendant has suffered enough prior to trial.
PUBLIC INTOXICATION PENALTIES
Punishments Common In Houston, Harris County and The State of Texas
There are three levels of misdemeanor punishment in Texas. Class A to Class C misdemeanors. Public Intoxication is a Class C misdemeanor in Texas jurisdictions. For the most part, the only time spent in jail will be the time accrued from arrest until release.
CAN I GET A JAIL SENTENCE FOR PUBLIC INTOXICATION?
Other than collateral issues, such as non-payment of fines, failure to appear etc., a person will not be sentenced to jail for a first-time Public Intoxication conviction. Multiple arrests & convictions for Public Intoxication can be enhanced to a higher misdemeanor, which is then punishable by jail time.
HOW DO I GET OUT OF A HOUSTON JAIL FOR PUBLIC INTOXICATION?
HOW LONG DOES IT TAKE?
Release from a Houston jail generally takes eight-16 hours. Although considered a minor offense, public intoxication it is still a criminal offense and requires a PR Bond (personal recognizance), which costs nothing other than the promise to appear in court, or a bail bond, which requires a cash bond or paying a minor fee to professional bail bondsmen.
SEALING PUBLIC RECORDS FOR PUBLIC INTOXICATION
If your Public Intoxication charge is dismissed via a successful deferred adjudication termination, outright dismissal, or a not guilty verdict by judge or jury, you are eligible for a full expungement or expunction. I strongly suggest expunging and sealing the record of your arrest for Public Intoxication. If a future employer, mate, college admissions personnel, etc. find out through public records of an arrest in Houston or elsewhere for public intoxication, this may send up a red flag as to whether you have or had a substance abuse problem.
If you are arrested in Houston, TX, Montgomery County, or Fort Bend County and charged with public intoxication I can help.

Call Houston Board Certified Criminal Defense Attorney Jack B Carroll at 713-228-4607.
Houston Public Intoxication Attorney | Criminal Defense Cases