Houston intoxication manslaughter attorney Jack B. Carroll has represented Houstonians faced with difficult criminal cases since 1991, earning a reputation as a top lawyer for DWI cases which include the element of homicide.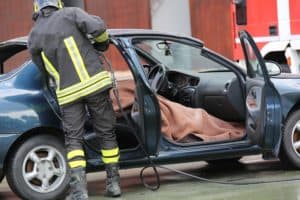 Killing someone in an auto-accident brought on by intoxicated driving is seen as murder by prosecutors, jurors, and the public, and its important to seek legal representation from a lawyer who can effectively argue a calming down of the senses under the comfort of the legal & just requirement of the presumption of innocence.
From this foundation, an attorney can move forward in holding the prosecution accountable for proving their case against the defendant, beyond a reasonable doubt.
Intoxication Manslaughter trials must be handled by experienced counsel, or the defendant WILL suffer. – Jack B. Carroll
At the time in Texas history, Jack B. Carroll was the first DWI lawyer in Texas to win in a double intoxication murder trial, and he is always ready to bring his wealth of knowledge and criminal law litigation experience to the table for every person he represents on a criminal charge in Houston.
Consequences if Convicted
Intoxication Manslaughter is a 2nd Degree Felony in Texas which is subject to the punishment guidelines listed below.
Fine: up to 10,000.
Prison Time: 2 to 20 Years
Texas Drivers License Suspension: 180 days to 2 years
Jack B. Carroll: Veteran Defense Attorney
Just because you were drunk while involved in a car accident doesn't mean you are guilty.
That is not the standard for gaining a conviction for intoxication manslaughter in the court of law. The prosecution must prove that the incident was your fault for 1, that you were intoxicated for 2, and that your being intoxicated was the cause the homicide for 3. If the prosecution can't prove all of the above within the legal standard of a "reasonable doubt", you can not be convicted for intoxication manslaughter.
If you need to talk with a reputable, experienced, veteran criminal lawyer about your case, contact Jack.
Houston Intoxication Manslaughter Lawyer
Jack B. Carroll & Associates