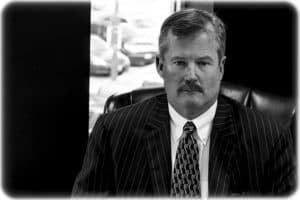 Jack Carroll, a Board Certified lawyer specializing in criminal defense, tries and accepts criminal cases from nearly all areas of the criminal law spectrum including federal cases.
Use the list below to review which types of criminal cases Jack Carroll will accept.
Keep in mind, although Jack Carroll accepts federal cases, he generally executes his criminal defense practice in the geographical southeast Texas region, centered in Greater Houston.
Just because you've been accused of a crime doesn't mean you're guilty.
Houston Defense Attorney Jack Carroll's Practice Areas
Drug Cases & Drug Offenses
If you've been charged with possession, delivery, or the manufacture of cocaine, marijuana, heroin, meth, or any other controlled substance, click here to contact Houston Criminal Defense Attorney Jack Carroll, or click one of the links below for more information about drug offenses.
Drug Offense & Related Crimes Case Results
Sexual Assault & Sex Crimes
Being accused of sexual assault, possession of child pornography, or even being falsely accused of a sexual offense can change your life forever. Call Jack Carroll at 713-228-4607 to discuss the situation, or click below for more information.
Evading Arrest
Houston Criminal Defense Attorney Jack Carroll will represent you if you have been charged with evading arrest, or detainment. Call Jack at 713-228-4607 to talk about your case or click here for more information.
Assault, Family Violence, and Murder Cases
When tensions are high regrettable actions are taken. When emotions are involved false accusations are made. If you are dealing with criminal charges in Houston related to Assault, Domestic Violence, Murder, or Negligent homicide, contact us to schedule a consultation so we can discuss the matter.
Family Violence, Domestic Assault, Child Endangerment
This area of law for Houston criminal defense lawyers is rife with problems and in the dozens of Houston family violence-domestic violence cases that I have handled over the years,  I've found that sometimes personal non-violent issues are brought to the attention of the authorities via an exaggerated false and malicious charge.
Felony DWI, DWI, and Public Intoxication
Shoplifting, Theft, Robbery, Burglary
Probation Violation, Bail Bonds, and Federal Cases
Records Sealing, Expungement, Certificates of Non Disclosure
If you need any additional assistance, call us at 713-228-4607.
Houston Criminal Defense Attorney Jack Carroll's Practice Areas